« Fragments of earth
offered to the light »
Just a stone's throw away from the city of St-Emilion, Larcis Ducasse is a garden, a world apart. 11.30 hectares of vines are etched along its topography, on the sometimes gentle, sometimes steep slopes. At first sight, the visitor may embrace the vineyard and succumb to its charms.
From the mythical "Grand Côte" to the limestone promontory that overlooks the Dordogne valley, Larcis Ducasse reveals a stairway with steps that are sewn with light and freshness.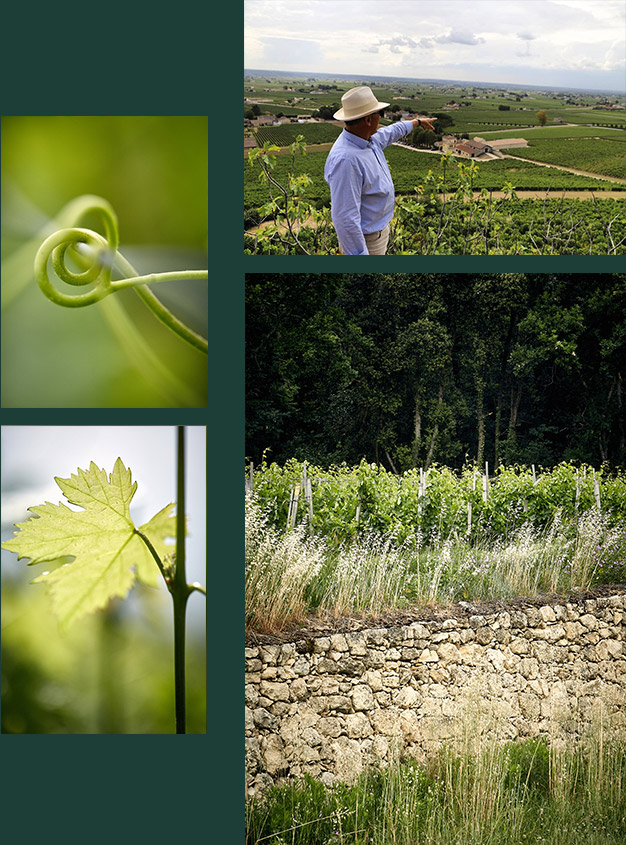 The vineyard benefits from a marvelous exposition. Directly south-facing. The Mediterranean fragrances of fig and laurel trees flourish and thrive at the top of the hillside.
Bathed in sunlight and fringed by stones, the small parcels in terrace form draw their energy as much from the earth as from the sky. These steps fashion the incredible balance of the wines that are crafted in this place.
"I find that the location of this cru is perfect since we are shielded from the north wind and benefit from the temperature regulation brought by the Dordogne river. As a result, the risk of spring frosts is minimized and the summer nights are temperate, with a healthy zest of freshness. The vertical drop of 60 meters also ensures a decent, natural drainage."
Nicolas Thienpont, manager and winemaker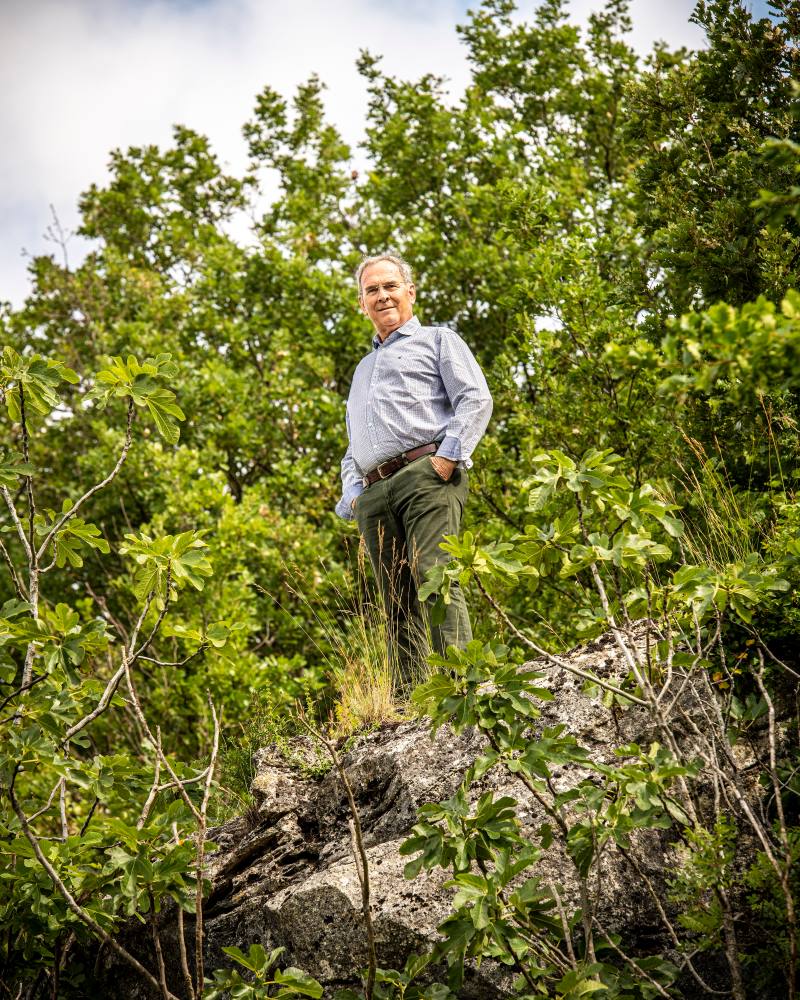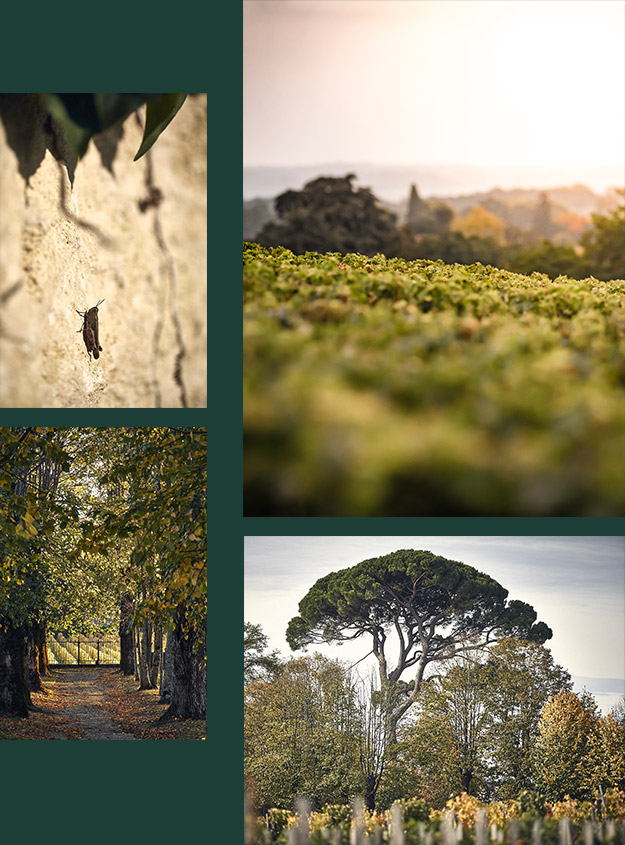 The age-old umbrella pine tree dominates the property in all of its splendour. In the summer, when the thermometer rises, the grasshoppers interrupt the ambient tranquility, and search for a salutary shade under the Linden trees of the garden. Larcis lives and breathes a gentle lifestyle.
Larcis Ducasse is the kingdom of Merlot, predominantly found in our rows. A world of contrasts, where the vines offer themselves to the sun whereas the plant roots remain fresh and cool. In the soils, the vines draw all of the benevolent conditions so as to moderate the excesses of the climate.
The water sources that trickle under our feet, the caves that carve the plateaus and the white clay of the hillside "Molasses du Fronsadais" are important identity markers for Larcis and bring with them a remarkable freshness that is so characteristic of this spot.