« … the blood that glistens on the lips that surrender »
The wines of Larcis represent a symbiosis between the place, the grape variety, and the winegrower.  The terroir, the soils nourish the complexity and enrich the wines of Larcis.  Wines of sun and of freshness where the force of the earth and intensity of the fruit are liberated.
The Merlot has its rightful place here, drenched with sunlight, fully benefiting from the clay and limestone terroir upon which it expresses all of its flesh, its brilliance its suppleness and its raciness.
Planted on its soil of predilection, sandy clay with a considerable degree of limestone, the Cabernet Franc delivers wines that are very elegant, aromatic, with tannins that are of an extreme finesse.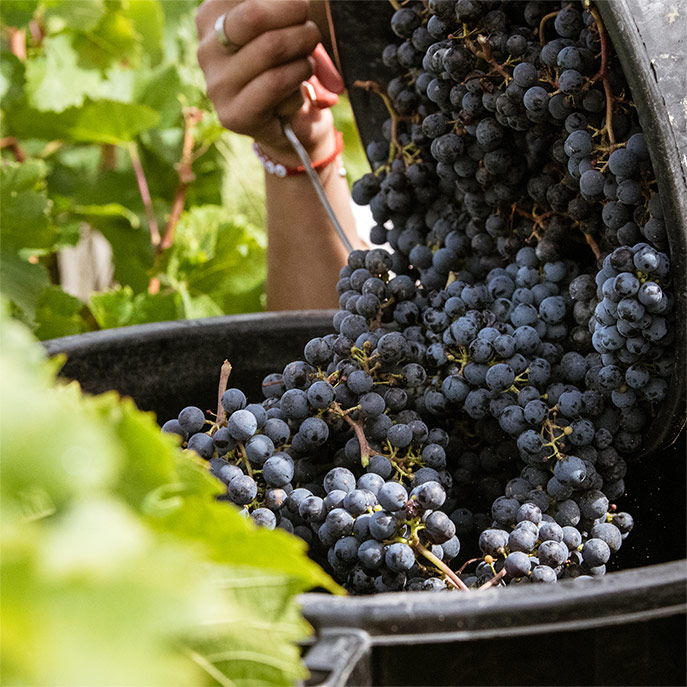 In their youth, the wines of Larcis Ducasse deploy delicacy, power, and silkiness.  They liberate enchanting fruity aromas, with notes of strawberry, cherry, blackberry and black currant, and a chalky characteristic, spicy and floral.
With ageing, the fruity aromas give way to an intense bouquet with more complex and developed notes, going from truffles to forest floor by the way of violet, tobacco, or soft oriental spices.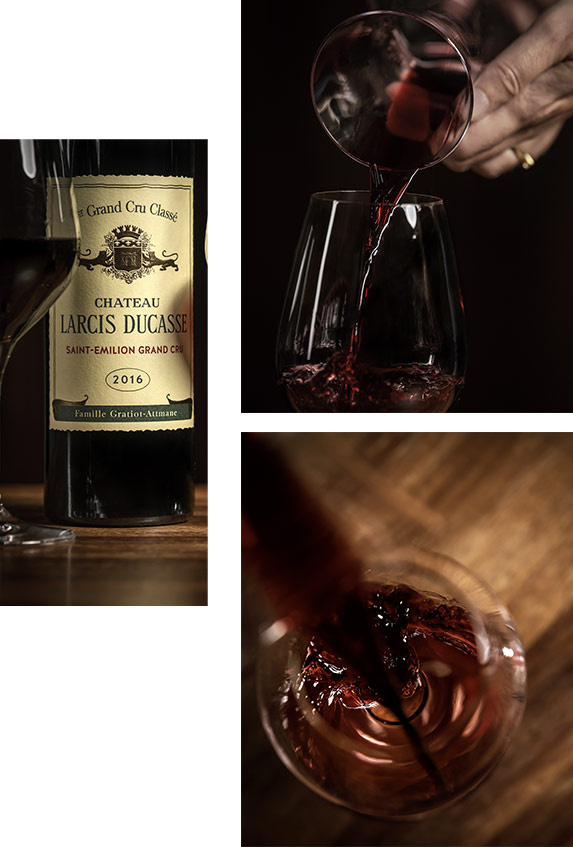 Rooty or saline, luminous or solar, the wines of Larcis Ducasse, under the tenure of the team of Nicolas Thienpont, David Suire, Stéphane Derenoncourt and Julien Lavenu, has equipped itself with an incredible emotional power.
Larcis Ducasse goes hand in hand with the "pleasures of the table" and will sublimate the most refined of dishes.
The most emblematic vintages of Larcis Ducasse,
or the expression of a facet of the terroir
The rooty Larcis'
1966, 1983, 2004, 2012, 2017
Or the cool nature of the vintage marks the earth more than the sun
1966 : "…it's gentle and appealing with forest floor, undergrowth, black truffles, touches of blue cheese and clear salinity." (Jane Anson, Decanter, dégusté en 2019)
1983 : "From a warm year, better on the Right Bank than the Left – this has a beautiful wild strawberry and crushed raspberry sweetness to it, the salinity far clearer than the 1966 and where the blue cheese and undergrowth tertiary notes are at the fore." (Jane Anson, Decanter, dégusté en 2019)
2004 : "…très terrien et représentatif du socle calcaire, vivant, évoluant noblement vers la truffe, un peu accrocheur encore, certainement sincère, authentique et individualisé." (Michel Bettane, En Magnum, dégusté en 2019).
2012 : "This shows so much class and balance with blackberry and mushroom character. Some wet earth. It makes you want to drink it! Fine and ripe tannins. Gorgeous." (James Suckling, dégusté en 2015)
2017 : "Deep garnet-purple in color, the 2017 Larcis Ducasse has a very enticing nose of kirsch, warm blackberries, baked plums and wild blueberries with hints of pencil lead, tar, tilled soil and forest floor." (Lisa Perrotti-Brown, Robert Parker Wine Advocate, dégusté en 2020)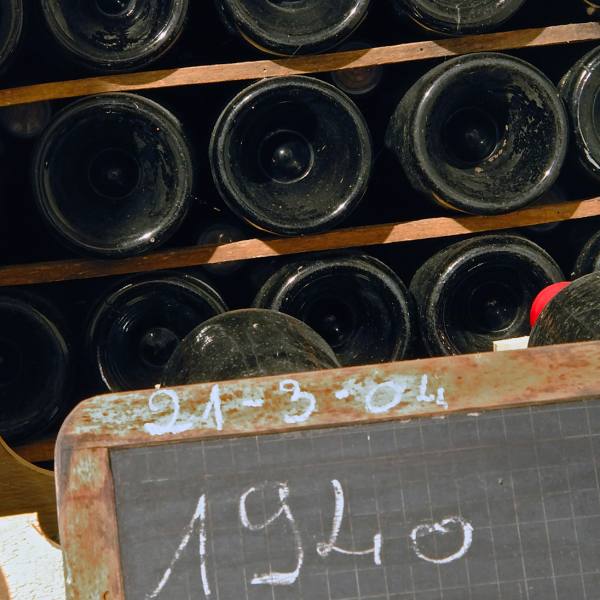 Les Larcis aux parfums d'Orient
1945, 1959, 1990, 2005, 2009, 2015
Where the opulence and the generosity of the fruit is revealed under the influence of the vintages' sun.
1945 : "Ce fut une célébrité, elle a conservé de beaux restes : robe dense et opaque dans son brunissement, nez très épicé, sur des notes profondes de tabac, ample, profond et moelleux en milieu de bouche, presque délicat." (Michel Bettane, En Magnum, dégusté en 2019)
1959 : "What a pleasure it is to taste the 1959 Larcis Ducasse. Ripe, rich and seductive, the 1959 captures all of the richness and intensity of the year. The 1959 is a decidedly opulent, flamboyant Larcis with remarkable fruit density." (Antonio Galloni, Vinous, dégusté en 2017)
1990 : "Again, it's the concentration of flavours that is most apparent at first with tight, black pepper spice and cured leather notes alongside cassis puree. It's pretty subtle actually, you have to stop and let the flavours steal up on you, and there are slight hints of green pepper and menthol, even in this hot year. Very good, laden with spice." (Jane Anson, Decanter, dégusté en 2019)
2005 : "Stunningly pure crème de cassis, white truffle, white flowers, cedar pencil, and smoked earth nuances all emerge from this incredibly powerful, opulent wine that has the hallmark minerality, freshness and focus of this great terroir. Don't miss this!" (Jeb Dunnuck, dégusté en 2020)
2009 : "Plus solaire dans l'aromatique des merlots que le 2005, avec un départ de pruneau et plus qu'un soupçon de cacao, assez oriental comme le 1959, moins ferme dans son tannin. Ce vin regarde vers la Méditerranée." (Michel Bettane, En Magnum, dégusté en 2019)
2015 : "Rose petal, lavender, spice and mint give it an attractive upper register that melds seamlessly into a core of inky red and purplish fruit. Dense, powerful and overt, the 2015 also has quite a bit of freshness to liven up the flavors. Silky tannins and soft contours add to the wine's racy, sensual personality." (Antonio Galloni, Vinous, dégusté en 2018)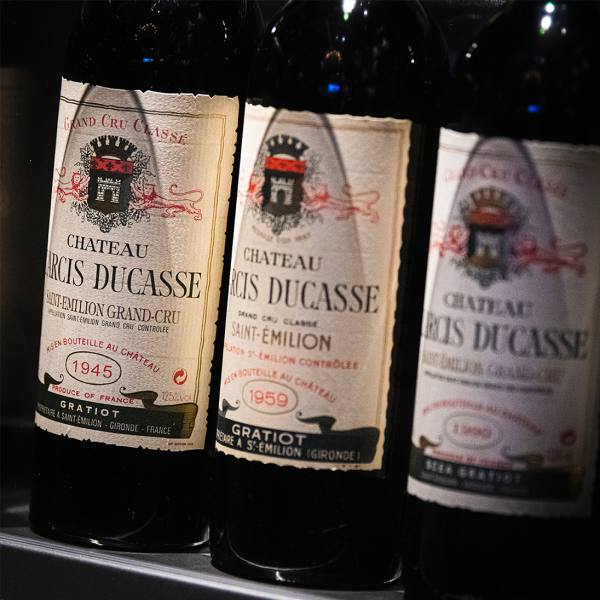 Les Larcis lumineux
1967, 1971, 1989, 2010, 2016
Where the limestone soils shine bright
1967 : "It has a very well defined bouquet with black fruit, black tea, clove and bay leaf – frankly one of the best Saint-Émilion 1967s you will find. The palate is medium-bodied with fine tannins, plenty of freshness, quite linear in style with only a touch of dryness on the Earl Grey-tinged finish." (Neal Martin, Vinous, dégusté en 2019)
1971 : "Superbe nez complexe, fumé et graphite toujours avec l'arôme menthol. Structure dentelée, délicate, très Bourgogne également. Linéarité et précision. Servi en magnum." (Yohan Castaing, Anthocyanes, dégusté en 2019)
1989 : "…cette chair fondante, cette volupté et en même temps, une légère raideur, une retenue. C'est ça que j'aime dans Larcis, je n'aime pas les vins qui se donnent d'une manière évidente." (Jean-Paul Kaufmann, dégusté en 2010)
2010 : "One of the highlights in this tasting, the 2010 Larcis Ducasse is simply stunning. Although quite fresh, vibrant and intense, the 2010 is also very closed in on itself. Violet, lavender, graphite and menthol are some of the many notes that give the 2010 its energy and tension." (Antonio Galloni, Vinous, dégusté en 2017)
2016 : "Pureté et précision en bouche, de la verticalité et une très belle gestion de l'acidité depuis les primeurs qui lui apporte un supplément d'âme. Tout en délicatesse et en linéarité. Cristallin et pur. Bravo !" (Yohan Castaing, Anthocyanes, dégusté en 2019)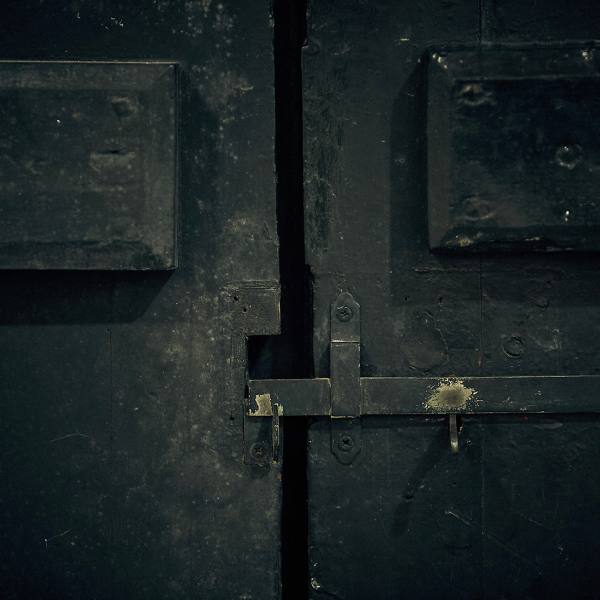 Les Larcis salins
1961, 1962, 1988, 2008, 2014
Where the limestone bedrock draws the mineral and iodized backbone.
1961 : "Bouche linéaire, droite, tendue avec un grain ciselé. Puissance et délicatesse. Un très grand Larcis Ducasse." (Yohan Castaing, Anthocyanes, dégusté en 2019)
1962 : "The palate is thoroughly pleasurable: saturated tannins, fine acidity, fresh and lively with red cherries, crushed strawberry and a touch of spice towards the cohesive finish. Delicious." (Neal Martin, Vinous, dégusté en 2019)
1988 : "Allie la rondeur avec la force tellurique du calcaire." (Yohan Castaing, Anthocyanes, dégusté en 2019)
2008 : "One of my absolute favorite wines in this vertical is the 2008 Larcis Ducasse. Black cherry, plum, smoke, licorice, graphite and incense wrap around the palate in a deep, unctuous Saint-Émilion endowed with remarkable depth and pure sensuality." (Antonio Galloni, Vinous, dégusté en 2017)
2014 : "This is extremely young but is pulsing with minerality. It's clear that this was a late ripening vintage, with the grapes gathering up flavour and nuance as they inched towards ripeness." (Jane Anson, Decanter, dégusté en 2019)