Our quest, that is forever renewed, is to craft great wines. Sculpted, flavourful, pure, powerful, and refined, these wines must express, in the most loyal of manners, the singularity of the terroir.
Larcis Ducasse can count on the involvement of the entire team of winegrowers that are both nature loving and attached to the earth. The love of know-how goes hand in hand with the passion for detail at each stage of the vine growing and the winemaking processes. The traditional gestures that have been inherited from the past are accompanied by scientific knowledge and innovative practices.
Each vine plant benefits from a particular attention.  Season after season and year after year, the rituals are enduring and executed with care: pruning, folding, de-budding, de-suckering, lifting, trimming…As many times as necessary, we repeat these gestures.  Each member of the team perfectly masters them.  They will have a considerable influence on the wines of tomorrow.  The excellence of the vintage will depend upon the quality of the grapes.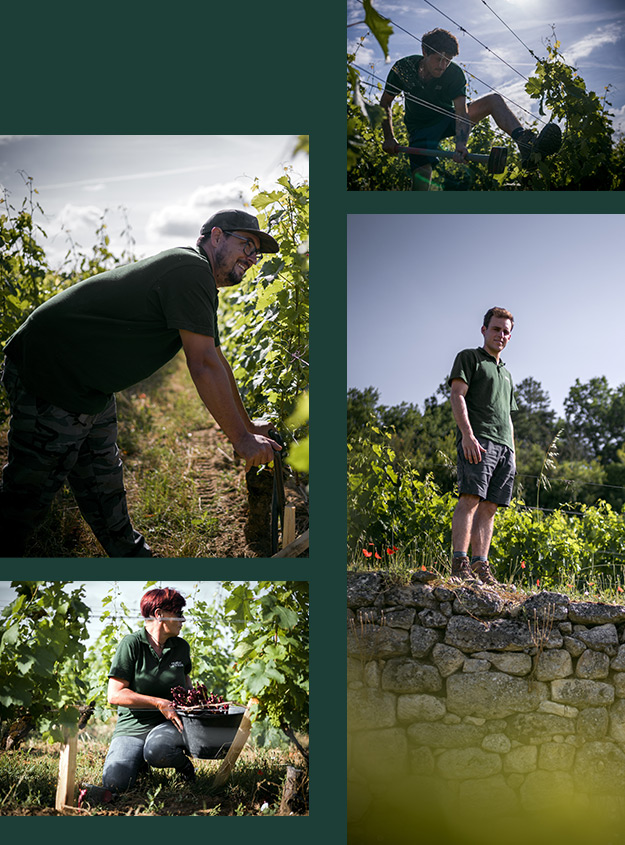 In this extraordinary natural setting, working hand in hand with nature is self-evident. Observation and experience guide our actions.
With the goal of maintaining the balance of the living soil, we combine mechanical grass management and soil maintenance.  In this way we stimulate the microbial life and care for the structure of the soil.  The presence of a rich and diversified flora is an indication of its good health.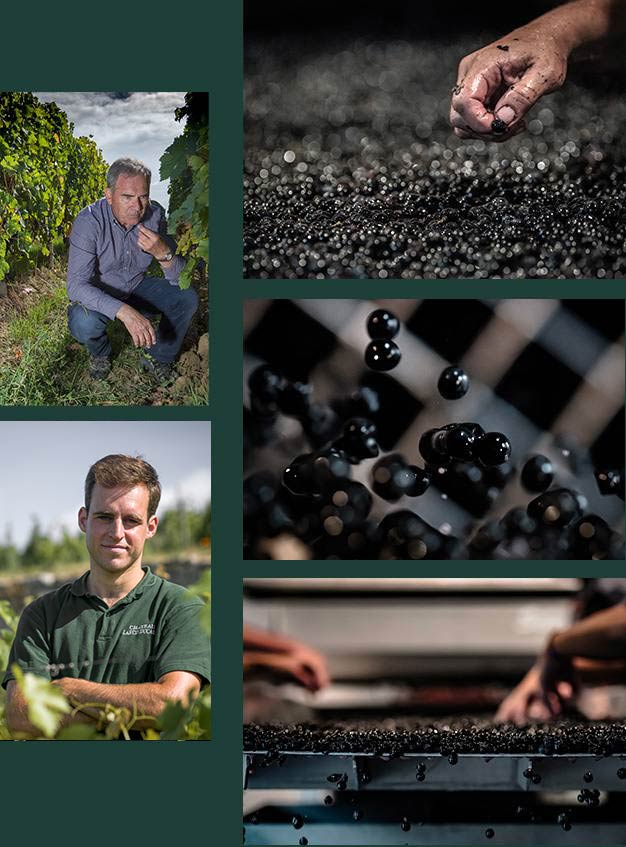 As the harvest nears, the tasting of the berries is our unique guide. Akin to a tightrope walker, we walk on a wire, seeking the perfect balance between maturity and freshness.
When the vinifications begin, our approach is to accompany the wine. We only intervene advisedly, guided by tasting.
Precision and respect for the fruit
Larcis Ducasse was one of the first properties of the region to fully integrate a winemaking and ageing cellar with a gravity system in around 1898.  Conceived by the elders to best make use of the vineyards slope and to minimize the manipulations of the delicate fruit, this equipment has never ceased to be used.
Our winemaking and ageing are discrete, calm, and soothing.  For the more aerial lots, in barrels of 500 liters with a light toast and under glass, the fruit is preserved in all of its brilliant intensity.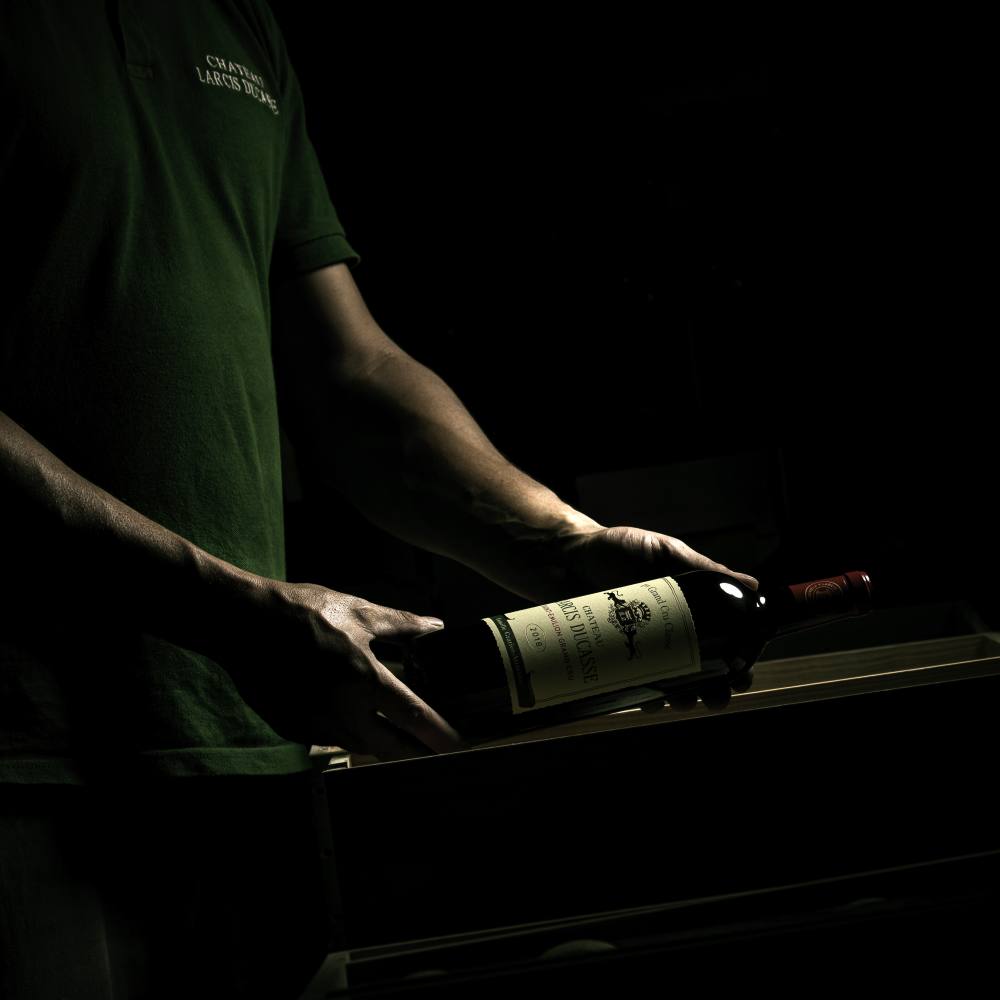 The blending arrives at the end of the vinifications whilst we conduct the tastings.  It constitutes a magical operation of creation and selection.  The composition of an original work.